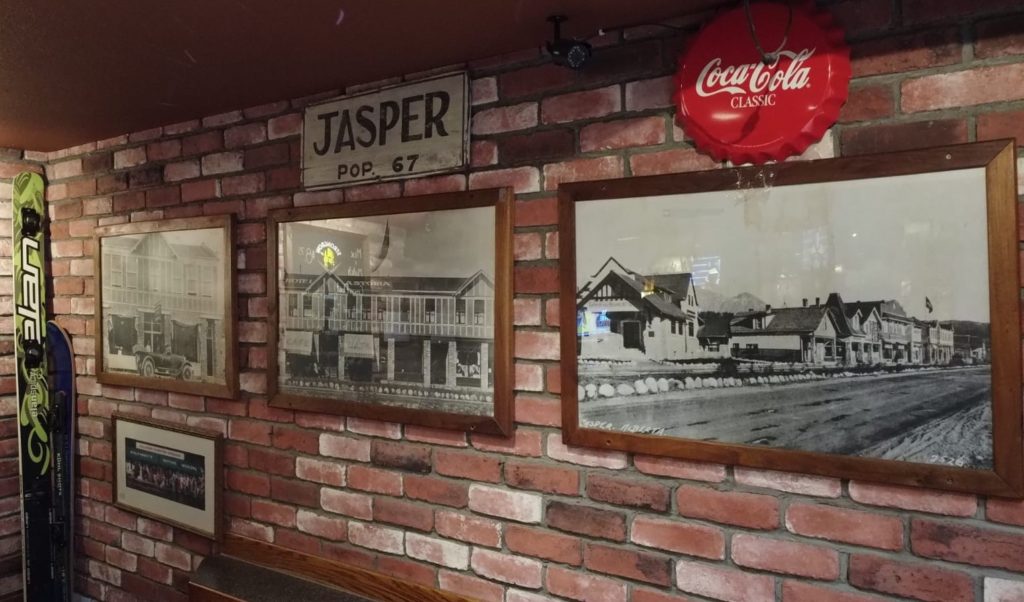 De'd Dog Bar and Grill
In 1927, 2 years after the Astoria Hotel was first built by Paul Andrew, the Astoria Bar was born. From one of Jasper's original Barber Shops, to Jasper's first Radio Shack, to Joe Clark's campaign office during his election for Canada's Prime Minister, the Astoria Bar was a unique hub for the development of the town in it's early stages.  Until 1995, when George Andrew, the son of the Astoria Hotels original manager, Socrates Andrew, dubbed the newly revamped Astoria Bar the De'd Dog Bar & Grill.
Old is Gold
SIT           STAY          EAT
Big Game Burger
+
De'd Dog Red Ale
Presently, the De'd Dog Bar & Grill is without doubt one of Jasper's most popular and loved places to eat, drink, unwind, meet with friends- or just hang out in general.  After a day of doing what you love in the snow, in the mountains, on the river, on your bike, whatever, the De'd Dog is the spot to gather and swap stories and share moments for what we love to do while in beautiful Jasper.
780-852-4328
404 Connaught
Jasper, AB T0E 1E0