"My mission is to make sure everyone has an opportunity to exercise the fundamental right of happiness and financial freedom" -Harpreet Singh​ Insurance Broker in Brampton
Home | Auto | Life | Critical Illness | Income protection 
Measure | Market | Manage | Monetize | Multiply | Maximize
Emotional | Social | Mental | Physical Intelligence
Insurance Broker Brampton - Harpreet Singh
An insurance policy can help you in ensuring financial security during uncertain time of life. Whether it is related to your life, home, car, or any other thing, by getting it insured, you can secure your pocket. If you are looking for the best insurance policies, you need to get in touch with an insurance broker. So, if you need the services of the best insurance broker Brampton, you can contact Harpreet Singh – an insurance and investment expert.
Get Commercial insurance Broker Brampton services by Harpreet Singh
An insurance policy is risk management tool and not same as investment. Whenever you make your mind to cover your risk, you need to pick a right insurance coverage. If you do not have knowledge of the insurance market, there is no need to worry, you can reach Harpreet Singh – an insurance expert who gives the best assistance while investing in insurance policies.
We will listen to your needs and then analyze it. After the proper analysis of your needs, we will recommend you the insurance policies. There are various types of insurance schemes of different periods and policy covers. We will be assisting you in investing in the best one that will suit your pocket as well as other needs.
You can contact Harpreet Singh – Commercial insurance broker Brampton for any type of insurance policy including life, house, auto, etc. And we will provide you all the essential information regarding all policies and also their benefits.
Why Choose Harpreet Singh As A Insurance Broker in Brampton?
Harpreet Singh is the best  insurance broker  in Brampton who helps you to make the right choice of insurance policies and having a secured financial future in terms of contingencies in life.
In this modern world, we are always desperate to live...
Read More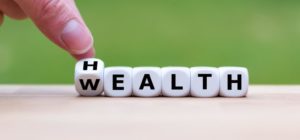 In this crucial world, financial planning is the most vital...
Read More
Due to COVID-19, many Canadians are dealing with income interruption,...
Read More
LinkedIn Testimonials on Harpreet Singh
Harpreet Singh is a proactive and tireless person who would make a great addition to any team. He always had an efficient strategy lined up to make our work go smoothly and was excellent in communicating his ideas to the rest of the team. I am happy to confirm his analytical and strategic thinking skills, his efficiency, organization, and time-management skills. Welcome in Project Management life.
Harpreet is a very proactive person, great comunicator, and one of the most loyal employees I've ever met, he would make a great addition to any team. I would highly recommend him for any position.
Harpreet is very detail-oriented with great analytical skills, who takes initiative to do challenging work. He gets along with people very well and believes in fostering relationships with everyone. He is very knowledgeable and focused to achieve his goals. I wish him all the best for his future endeavors and am sure his confidence and dedication would help him reach at his targets.
In this journey, I would like to take an opportunity to learn from you and share my thought with you